6 Myths About Real Estate
Posted by Amalia Morales on Tuesday, January 4, 2022 at 11:17 AM
By Amalia Morales / January 4, 2022
Comment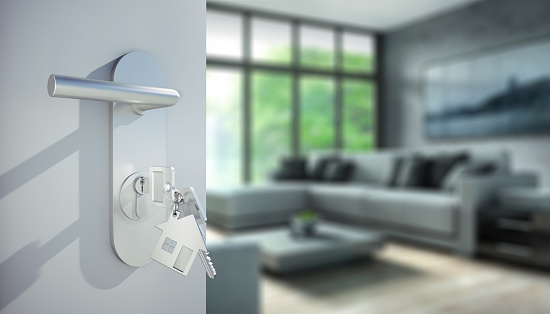 The process of buying and/or selling your home can be somewhat stressful for many reasons, mainly because of the lack of information you might have. Remember that just because you read something on the internet does not make it accurate, especially when referring to one of the most significant financial decisions; therefore, it is essential for you to find a real estate agent who can accompany you and guide you through the transaction. For this, we have prepared a list of the 6 most common real estate myths I have seen out there, and that can be "debunked" with a proper explanation.

1. Buyer: "The first step in the process is to look at homes"
Given all the online resources available, promoting multiple properties for sale every day, it can be tempting to imagine your life in each of them and start going to open houses visits and driving through neighborhoods. However, the most critical initial step is to be 100% aware of your budget available and base your search on that.
Assuming that you will be financing your home, the first step is to meet with your prospect lender or banking institution to obtain a pre-approval letter. With this, you will be saving a tremendous amount of time in identifying how much you can afford to target homes within your price point and allow you to focus on the features of the property rather than worrying about the price tag.
Most importantly, this first step will help prevent surprises. Getting your financials checked in the early stage of the buying process will leave little room for unexpected surprises - such as a low credit score or a less than desirable debt-to-income ratio - when you find the home you've been looking for. Additionally, you will become a more powerful buyer with better bargaining power.

2. Buyer: "The only up-front cost needed is the down payment"
It is common for buyers to save up or only account for the initial percentage downpayment of the property value; however, it is essential to be knowledgeable about the additional expenses incurred throughout the transaction. The down payment only accounts for the initial up-front partial payment for the home's purchase value. It does not cover other items such as the home inspection, termite inspection, and closing cost, which can account for an additional 3% to 6% of the purchase value.
However, another vital point to consider is that depending on the offer you submit, the closing costs can be negotiable, meaning that, you can ask for a percentage of such to be covered by the seller. Also, suppose you need to finance the closing costs; in that case, your lender can provide additional information regarding FHA loans, which allows some closing costs to be added to the loan.

3. Buyer & Sellers: "Online resources can do it all"
Given the multiple online websites available that provide estimated property values and approximate monthly mortgage payments, it is common for buyers and sellers to rely on this information when searching for a new home or listing their property for sale. However, it is important to not only rely on this information, as it is mainly based on calculations and automated algorithms that are only as accurate as the data they pull from. Even if the date is accurate, the site would still be missing multiple details about the property that only an on-site visit can determine by a professional real estate who is well-versed in the local market. While online sites are helpful for getting a basic understanding of the current market conditions, ensure to turn to your agent for more in-depth and personalized information.

4. Seller: "The offer with the highest value is always the best"
For sellers, it is highly common to be attracted to the highest bid when receiving multiple offers; however, in reality, the best offer is the one that has the highest probability of closing. For example, a cash offer includes the fewest contract contingencies and shortest time needed for closing, therefore even if a financed offer is received for a higher value, the cash offer might be the best alternative to ensure the transaction closes the most promptly with the fewest risks. However, it is important to also consider that in some cases, depending on the down payment and financial institution, your financed offer might be able to be submitted without financial contingencies, which increases its probability of closing more promptly. This is part of the offer strategy that is to be discussed with your real estate agent, who will conduct the due diligence to study the market and provide the best recommendations to make your offer stand out.

5. Seller: "Open Houses Are Not Necessary"
As a seller, you might think that Open Houses only attract noisy neighbors or unprepared buyers, and if you are still living in the property while listed for sale, this might feel like an intrusion to your privacy. It is true that according to the National Association of Realtors, only three percent of homebuyers visit open houses; however, there are still advantages to holding them, especially in an area with such high demand as there is in the DMV. Open houses scheduled shortly after listing the property generate attention and give your agent a valuable opportunity to gather any feedback that might hinder a quick sale. Moreover, many pre-approved and ready-to-purchase buyers appreciate having the option to go see the property at their convenience during their free time on the weekends.

6. Seller: "All Remodeling Investments will be Returned When You Sell"
More often than not, sellers expect to receive a 100% return on the remodeling investment put on the home throughout the years of living in it. However, according to realtor.com, the actual return averages about 64% of the initial layout. Therefore it is important to be cautious with the level of remodeling costs invested and smart with the types of renovations and/or improvements to be made. For example, according to the National Association of Realtors, door replacements such as upgraded garage doors, mid-range wood window replacement, and steel outer doors are among the items returning 100% of their costs. Additional, minor kitchen renovations and roof replacement also offer high levels of return at around 80%. If you are considering making some improvements to your home that you will want to sell in the near future, make sure to contact your realtor, who can provide some guidance on the benefits that some renovations can provide.
If you are currently thinking about selling your home or considering purchasing a new property, I am sure you will have multiple questions about the process. For this, do not hesitate to get in contact with our team. We will then be able to schedule a video call to answer all your questions and guide you through the process.