Plant New Trees in Your Backyard
Posted by Amalia Morales on Thursday, March 3, 2022 at 4:37 PM
By Amalia Morales / March 3, 2022
Comment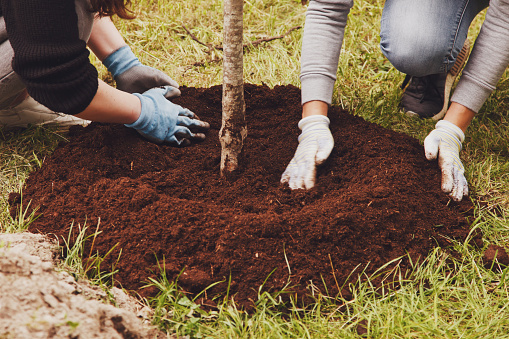 As we welcome the new Spring season, it is the perfect time to start thinking about your backyard. If your landscaping plans are already set, we recommend considering the installation of new trees, which is an activity that you can do as a family or to take advantage of the wonderful weather outside. More importantly, you will be doing so much for the environment.
Trees offer many environmental benefits as they help improve our air quality by filtering harmful dust and pollutants such as ozone, carbon monoxide, and sulfur dioxide from the air we breathe. Moreover, it helps reduce the amount of stormwater runoff, which reduces erosion and pollution in our waterways and may reduce the effects of flooding.
Some counties offer programs of free trees installation, however, because of their popularity, these tend to have extended waiting periods. Nonetheless, some stated might also offer coupons to purchase trees at a discount in order to promote the installation of such.
MARYLAND - The Maryland Department of Natural Resources offers coupons worth $25 off the purchase of one tree with a retail value of $50 or more at all participating retail nurseries and garden centers. For additional information regarding this program, a list of the participating nurseries and tree options ensure to visit the following LINK.
WASHINGTON DC - District homeowners who purchase and plant an eligible tree on their property can receive a rebate. The rebate amount varies ($50 or $100) depending on the species of tree planted. For additional information regarding this rebate program, instructions and requirements, ensure to visit the following LINK
Among the trees recommend are: Evergreen, Douglas-fir, Spruce, True fir, Beech, and Maple are toward the top of the list for oxygen release.
The process is very simple as we describe in the following graphic: