Interior Design Trends for the year 2022
Posted by Amalia Morales on Wednesday, November 17, 2021 at 10:23 AM
By Amalia Morales / November 17, 2021
Comment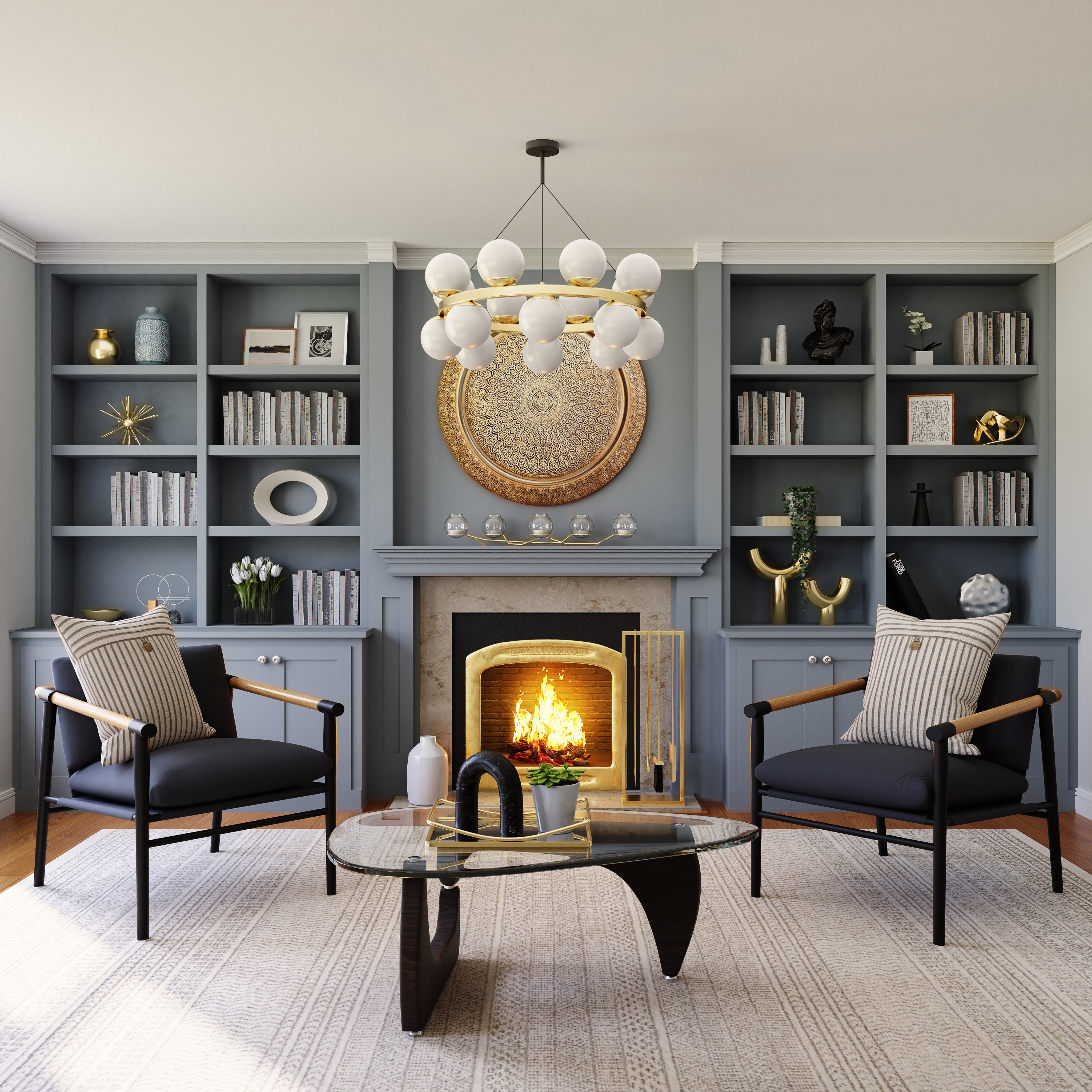 Now that we have welcomed a fresh new year, consider learning more about the upcoming trends to implement into your home in order to update its look and increase the sentiment of conformity and security:
Comfort. Since the start of the pandemic in 2020, we have had to adapt our lives to the new reality and adjust our everyday activities to be done from the comfort of our homes. Nowadays, comfort and durability have become key elements for the home interior; as a result, when purchasing new furniture, pay close attention to the type of textiles and materials. For example, linen shall be used in areas with lower traffic, while wool and cotton are more resistant to staining, wrinkling, fading, and pilling. Moreover, leather is known as one of the most durable and sophisticated materials out there, exceptionally favorable for homes with kids and pets.
Minimalism. Also, in relation to the trend of comfort, minimalism has been brought up by the need to free up space for daily activities that now have to be completed from within the home. During the holiday season, take the time to declutter your space and purge all the different material things that are not necessary; this will, in consequence, help reduce stress. If you would also like to change the furniture, consider purchasing simpler pieces and fewer decor items.
Art Deco. Although the trends of minimalism and art deco tend to be contradictory one of the other, in large spaces, it is important to also implement captivating elements of design that can make the room more attractive. Art deco is a style characterized by elegance, geometric lines, and rich colors; therefore, consider including colorful artwork, accent pillows, curtains with designs or patterns, and an accent wall with a geometric print or different textiles. This bolder style combined with the simplicity of furniture and cleanliness of the space will make your home feel more exciting.
Kitchen Renovation. Forget about all-white kitchens, as 2022 will be a personality-driven area. Consider implementing more color to your kitchen design, like for example, painting the island and lower cabinet a dark rich color, switching up the handles to funky ones with designs, consider replacing the tile of the backsplash or floor for one with an intricate pattern, do not be afraid to mix metals and incorporate into your kitchen materials similar to velvet and living room like furniture.
Sustainability. Over the past couple of years, people have become more aware of the importance of sustainability and how this can be implemented into our everyday lives. If you are considering making renovations to your homes, such as furnishing, flooring, or architectural changes, consider including environmentally-friendly elements and materials, like for example, reclaimed wood, cork, bamboo, jute, glass, recycled plastic, and metal.
No matter the trends that you decide to incorporate into your home, try to make any renovation or redesign project an enjoyable one and stay true to yourselves and your personal preferences.